If you're a novice about home automation, you might want to know about the different smart home communication protocol and their benefits. Though smart home Communication protocols can be particularly intimidating and complex, you may wonder why it is that way?
Well, despite the tremendous advancement in technology that is making us more convenient at our home, place of work, and other places we might happen to find ourselves, there's still no real oneness with smart home devices that are available today.
With so many new devices understanding and speaking different languages, it can be a bit confusing to communicate with these devices before or after the have been installed at your home, but we want you to worry less because we are here to help.
We shall walk you through the following few smart home communication protocols available today so you can see which is the best fit for your smart home system.
Although there are many arrays of smart home communication protocols from Bluetooth, infrared and Ethernet to X10, Thread, and
---
---
, we'll be considering the big four, which are;
Insteon

Z-Wave

Zigbee

Wi-Fi
Insteon smart home communication protocol.
Insteon was discovered in 2005 and it's both used in an ecosystem and in a networking topology.
It was originally known as a dual-band network, which is now normally referred to as a dual-mesh network protocol, but what does any of this really mean?
Well, it implies that you can get signals that are transmitted through the Insteon wireless network, and also through the wiring in your home.
The Insteon ecosystem makes it very easy to interconnect devices using either the radio or powerline. With it, you can get signals sent much further than any other technology can match.
One of the primary benefits of Insteon in the smart home system is Reliability.
What are the Main Features Of Insteon?
Easy Installation: Intersection with Insteon takes place through the existing power lines in your home and also over wireless signals. This implies that you won't need to worry about removing all the cables that were used in the electrical wiring of your home or inviting an electrician.  Insteon smart technology makes it easy for you to get going right out of the box. A unique ID is assigned to each device. All you need to do is to supply electric power to the smart appliance or device, it will automatically mesh the network.    
Dual-Mesh Network: While today's connected smart homes are decreasingly dependant on wired connections, Insteon's dual mesh can be all you need in a large home or anywhere you have difficulty with interference in the building. With many pathways available for messaging, you'll get greater reliability when you use Insteon. Also, the more smart devices you add to your network, the more rigid or firm it becomes.
Devices Perform as Peers: Insteon tech mains power are always peers. A device can behave like a repeater, a controller or a receiver. By having multiple functions, the signal can be tied around the network optimally. Battery-powered devices don't function this way in order to preserve battery life
Rapid Response: when messages arriving in just 0.05 seconds, there's a quick transmission with Insteon, without delay.
Rock-Solid Security: many worries about security when it comes to a smart home system, well all Messages are encrypted and all smart devices come with a unique ID preventing any intruder outside from interfering with your smart hub.
What are the Main Benefits of Insteon?
All devices can work in both ways that is they are backward-compatible and forward-compatible.

The dual-mesh network, makes Insteon boasts inbuilt redundancy which is not offered by alternative communication protocols.

For almost two-decade Insteon has been around, its compatibility is outstanding.

Its control choice is superb. You can take charge of the physical control of the devices or use a controller. So many users make this control through an app on a smartphone or using voice commands.

The efficiency of devices working as repeaters means you can send messages with complete reliability to the far corners of even the farthest home.
Z-wave smart home communication protocol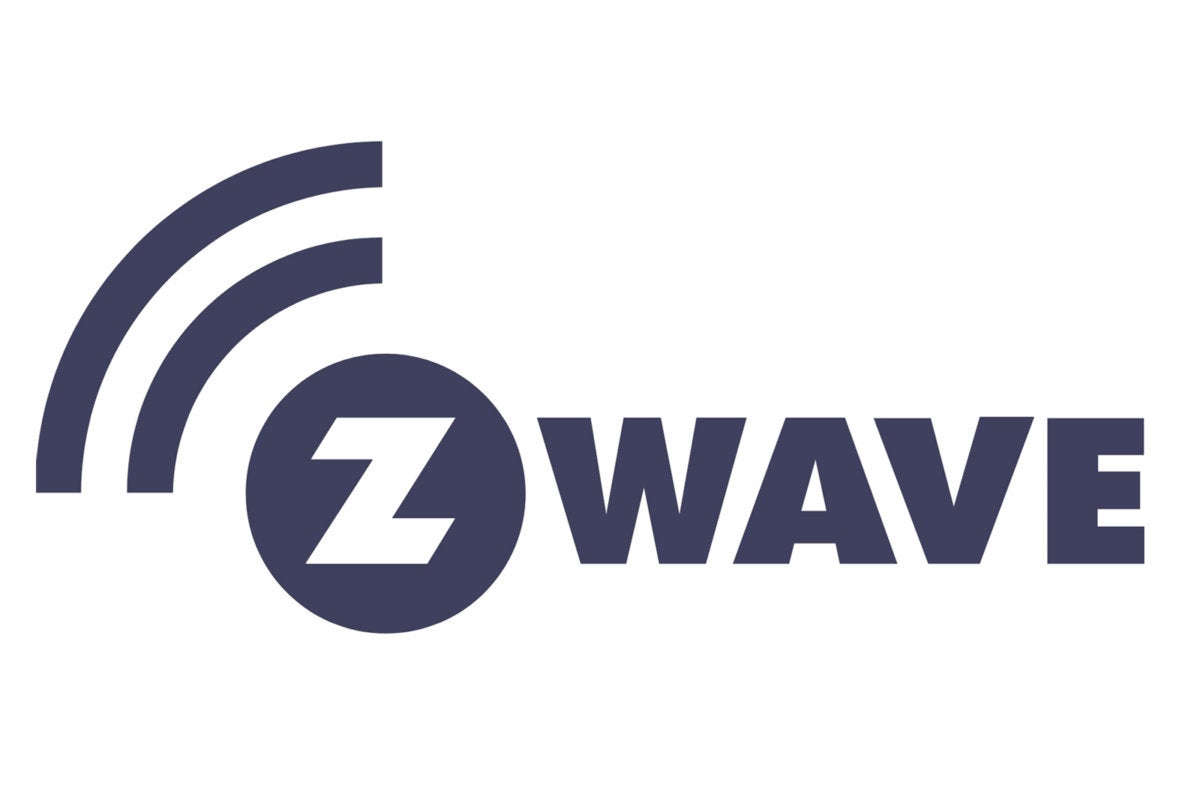 Z-Wave is a mesh network that is wireless which is used almost exclusively for the purposes of home automation.
Its frequency band of communication protocol is about 800-900 MHz.
About 232 devices can be theoretically connected to a Z-Wave network, but a practical limit is somewhere around 40 or 50 smart devices.
It can allow up to four Messages hop between devices. This provides you a great deal of reach.
Z-Wave was discovered since the late 90s and was founded by Zensys. Later during 2013, the debut chipset was launched and succeeding generations brought about small tweaks in functionality.
While the Z-Wave Alliance was created in 2005.
In 2013, the Z-Wave Plus, the most recent iteration was established success
When you use Z-Wave devices, you'll have a need for a hub. For the purpose of control, low energy radio wave is used. Low-energy radio waves are used for the purposes of control.
What are the Core Features of Z-Wave?
Single-Mesh Network: Z-Wave sends signals using wireless signals. The mesh network it creates ensures that signals are efficiently routed. Though backup of transmission through powerline won't be possible, it still makes a reliable and firm communication protocol for home automation.
Security: AES 128 is a must for any manufacturers desiring for Z-Wave certification. With this ratel of security in place, you don't have to worry because you're as safe as you could ever need.
Routing: it has a clearly set out routing tables, all Z-Wave devices route messages optimally which makes it unique. mains-powered devices act as repeaters just like with Insteon.
Low-Power Radio: like wifi. Z-Wave technology uses low-power radios for communication. It has a range of roughly comparable at 300 feet. Unlike WiFi, sending of data is slow with small packets sent between devices.
Mesh Architecture: it is possible for multiple devices to be Link up to a central home hub With a Z-Wave network. With the help of this simple mesh architecture in fix in place, you can actually use your phone, a controller, wall controls or voice commands to control your smart appliances.
What are the Key Benefits of the Z-Wave protocol?
With a z-wave network, You'll get almost no flat spots.

Unlike the 2.4GHz frequency band found with WiFi which is sometimes congested, the 800-900 MHZ used by z-wave is not really congested, so interference is almost free.

The controller is always found in All Z-Wave devices.

Interoperability is first-rate with an option of over 2,000 devices from the 600-strong Z-Wave Alliance

Z-Wave provide a great choice for larger connected homes, for about 232 devices feasible

It signals can travel up to 50 feet indoors without obstructions and up to 100 feet with nothing holding them.
Zigbee smart home communication protocol.
Another smart home communication protocol that serves as a mesh is  Zigbee
From this its means each Zigbee device has no need to link up to your WiFi network since they communicate through a smart central hub.
Signals travel from one device to the next efficiently. A device interacts with another at a range of 65 feet. Zigbee makes a smart solution for larger links homes.
So There's no limit to the number of hops allowed.
Zigbee utilizes the IEEE's 802.15.5 standard. This enables the creation of PANs (personal area networks) with digital radios and has been optimized wonderfully by Zigbee for home automation
Zigbee works on the following frequencies:
The transmission rate is at 250kbps, and the purpose within the context of home automation is served.
What are the Core Features Of Zigbee?
Single-Mesh Network: Each device in a Zigbee network operates as a repeater. This enable signal to be passed from device to device and slashes the need for communication with the hub. You'll enjoy unstoppable hops between the devices in your ecosystem. About 65,000 devices can be add in a Zigbee network making it a class-leading communication protocol in that respect.
Security: it is secured by 128-bit symmetric keys, the Zigbee networks are highly secure. Because of its encryption standard, it is used in important places like banks and government agencies also used it
Low Power Requirements: ZigBee runs lean, Unlike WiFi or Bluetooth. This becomes increasingly important because the more battery-powered smart devices you build into your ecosystem. And unlike z-wave the Zigbee requires even less power making it the strongest performer for smart door lock, and other devices where an outage of power from it could be disastrous.
Signal: if there is an office outside in the garden of your smart home, Maybe you have a garage or outbuilding where you may intend using a signal. So Zigbee gives you an indoor signal range of perhaps 40 feet from Zigbee radio. Though this can be drastically impacted by walls, ceilings, and other commonplace household obstructions. In the worst case, the range can be reduced to about 10 feet.
Reliability: You can expect a reliable signal with Zigbee devices and the mesh network they form.
What are the key benefits of Zigbee?
It gives a very strong and solid network with Zigbee. Even though the range is limited a bit.

It allows about 65,000 Zigbee devices into your ecosystem

Over 2,500 devices come to Zigbee-ready for use. but ensure to look out for the Zigbee Home Automation Certificate which shows both software and hardware comes Zigbee-certified

Among all the communication protocols, Zigbee is perhaps the most energy-efficient of all in terms of power consumption

It is highly secure and encrypted for your peace of mind
 Wi-Fi smart home communication protocol
Wi-Fi provides you Internet access as part of a LAN (local area network).
Unlike Insteon, Z-Wave, and Zigbee which give mesh network, a star network is what star network is.
With a star network, all devices are connected to a central hub, normally a router.
Wi-Fi is uniquely effective for the purposes of web access (internet), but how does it function when it comes to home automation?
Well, unfortunately, this is where things don't function out well for Wi-Fi.
So, rather than listing the key benefits of WiFi for the IoT, instead, we'll conclude with why Wi-Fi doesn't make sense as a home automation protocol.
Although high bandwidth makes Wi-Fi a great tool if you're looking to undertake any particularly heavy lifting, this is achieved at the consumption of high power. Since you get not greater than about ten hours of battery life from a Wi-Fi device that gives the communication protocol significantly less than ideal for security-sensitive tech.
It has high Interferences. Since it operates on the same 2.4GHz frequency that's used by so many devices, you can expect frustration performance at times due to congestion. This can lead to poor response times, drained batteries and lowered output
Our Verdict On Communication Protocols
So, we've analyzed these four smart home communication protocols in such a way that you can easily understand and know what would work best for your needs.
As long as you're considering going into the ecosystem, Insteon is a standalone leader in terms of network dependant and overall functionality
If you chose to mix-and-match your devices, either Z-Wave or Zigbee is preferable. Think closely about your needs and any existing devices and you're in safe hands with either transmission protocol.
Wi-Fi is best left for your Internet access rather than home automation. and For all but limited and very basic IoT application.
check also; GET TO KNOW ABOUT HOME AUTOMATION AND THE BENEFITS
Conclusion
Finally, at this point, you should have a better understanding of the overview of all the main smart home communication protocols with a clear understanding of where each stands and falls.
When planning for a new automated home, you can avoid the issue of tech that doesn't play nicely together.
There's no correct or wrong answer when it comes to selecting a smart home protocol and ecosystem, it is simply a case of what's okay for you. So choose wisely
Did you learn something new? Drop your comment below. Also please don't forget to share with your friends and loves ones by clicking the share bottom.
Read also; >Smart Home System: What is a smart home, and what are the Benefits?